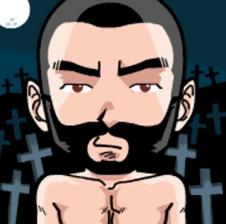 SIngleAuMale
Last Login:
6/22/19 6:02:09 PM
Important details of SIngleAuMale
| | |
| --- | --- |
| Sex | Males |
| Age | 57 |
| Height | 5'10" - 6" [175cm - 185cm] |
| Weight | 180 - 200 lbs [80 - 90 kg] |
| Penis | Medium |
What makes me horny
I am very KINKY, like BDSM & am lots of fun. I will put on a show for you. and do things that you may never have seen before. I prefer my Mistress or Mistress and Master to be naked and playing but am happy for them to be in lingerie. Love to finish my show by Cumming for you and cleaning up my mess with my tongue or drinking. Please invite me as a friend or accept my friendship if you like the idea.
I am always HORNY and love to watch singles (M/F) and couples stripping and having all types of sex. I am very KINKY and into BDSM hard core;
Insertion,
wax,
Clamps,
rope,
drinking me,
cross-dressing,
spanking,
drinking her,
Cock and ball torture,
Cam to Cam (C2C)
and the list goes on.
One of my more memorable sessions.
Cuffs on my wrists and ankles, collar with lead attached around my neck. My Mistress led me to the bathroom and inserted the nozzle of the enema into my ass and let two liters of ice cold sparkling water run inside of me, then removed the nozzle. I had to stand up straight for 10 minutes and each time I dribbled my Mistress would smack my penis with her riding crop. Then release and clean up before being led to the kitchen. There I was bent over the kitchen table and spanked with paddles and whips until my ass was red and sore. My Mistress then fucked up my ass with her strap on penis till ***-cum started to drip from my cock onto the floor. My Mistress made me clean up my cum of the tiles with my tongue and spanked me until I finished cleaning up every drop of my cum. My Mistress then led me on all fours like a dog up to the bedroom where she tied me up spread eagle to the four posts of the bed and then blind folded me. She then proceeded to torture my body, nipples and penis with an ultraviolet wand and then continued with cock and ball torture, pegs, hot wax and ropes. She forced a hold open mouth gag into my mouth, squatted over my mouth whilst she dribbles her juices from her pussy into my mouth. I had no choice other than to swallow. She then placed one end of the catheter into my mouth, taped it to the gag and then inserted the other end into my penis. Every so often during the continuing torture Mistress would open the clamp on the catheter tube and make me drink me. If I tried to refuse to drink Mistress would whip my cock and balls with one of her whips. Towards the end Mistress removed the catheter and placed her very wet pussy over my cock and fucked me until I came inside of her. Mistress put her pussy over the open mouth gag and then let my cum dribble into my mouth ensuring that I swallowed it all. Mistress removed my gag and placed her pussy on my mouth and made me lick her clean.
I now very much enjoy performing oral on my partner after I have cum inside of her and bringing her to Orgasm and continuing until she squirts. The experience and taste is amazing.
About me
I am very KINKY, like BDSM & am lots of fun. I will put on a show for you
What turns me off
Very little. Ask me if you want to know.